Samway PE58 Techmalflex Style 4'' Hose Crimping Machine Hose Crimper
Quick change system with die sets rack included in the price. 11 standard die sets,
Please check the following tabl for the detailed specification.
Promotion : FREE QUICK CHANGE TOOL AND DIE SETS RACK WHEN YOU ORDER TWO UNITS.
Available voltage: 220V/240V 50/60hz sinel phase ; 380V/415V/440V 3 phase, 220V 3 phase or 220V single phase 50/60hz
Specification/Model PE58 Specification/
Model PE58 Crimping Force ton 560 Crimping Range mm 10-80 mm
MICRO DAIL CONTROL
Hydraulic Hose 2'' 6SP
Industrial Hose 4''
Opening mm +55 mm
Crimping Speed second 6
Power KW 4 Adapter Die 140mm.
Die sets of PE38 15 18 21 24 27 33 39 45 51 57 66
L*W*H mm 700*490*830
Weight Kg 380
Quick change system optional
CNC precision digital control optional
SAMWAY PE58 PICTURES FOR YOUR REFERENCE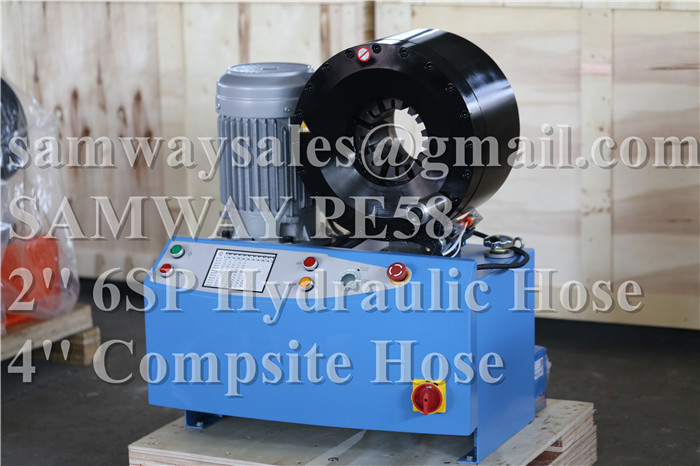 SAMWAY PE58 PICTURES BACK SIDE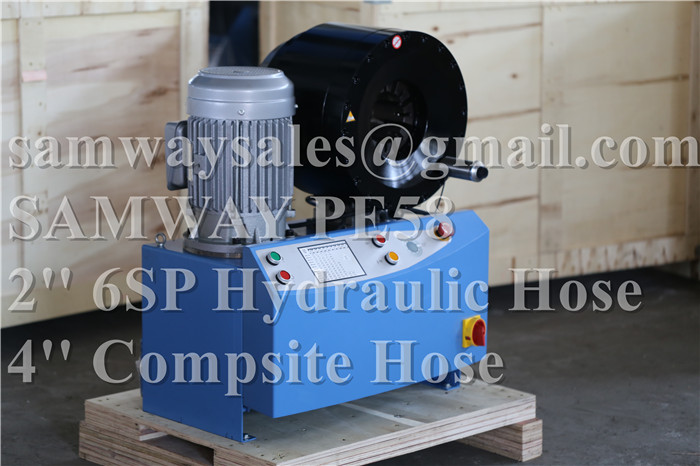 SAMWAY MICRO DAIL CONTROL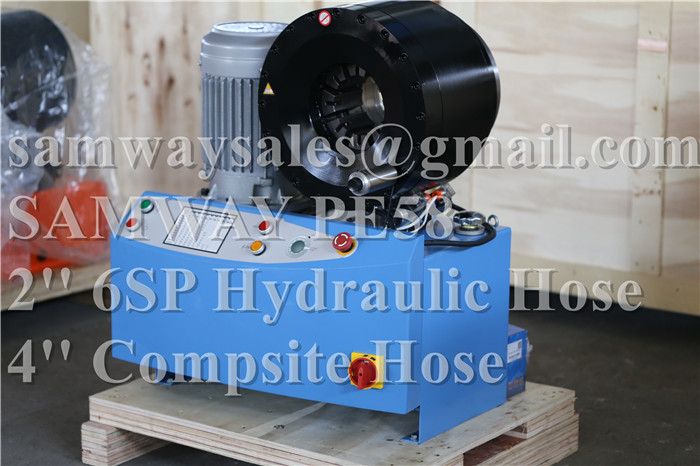 SAMWAY PE38 PE58 IN WAREHOUSE AT A GLANCE